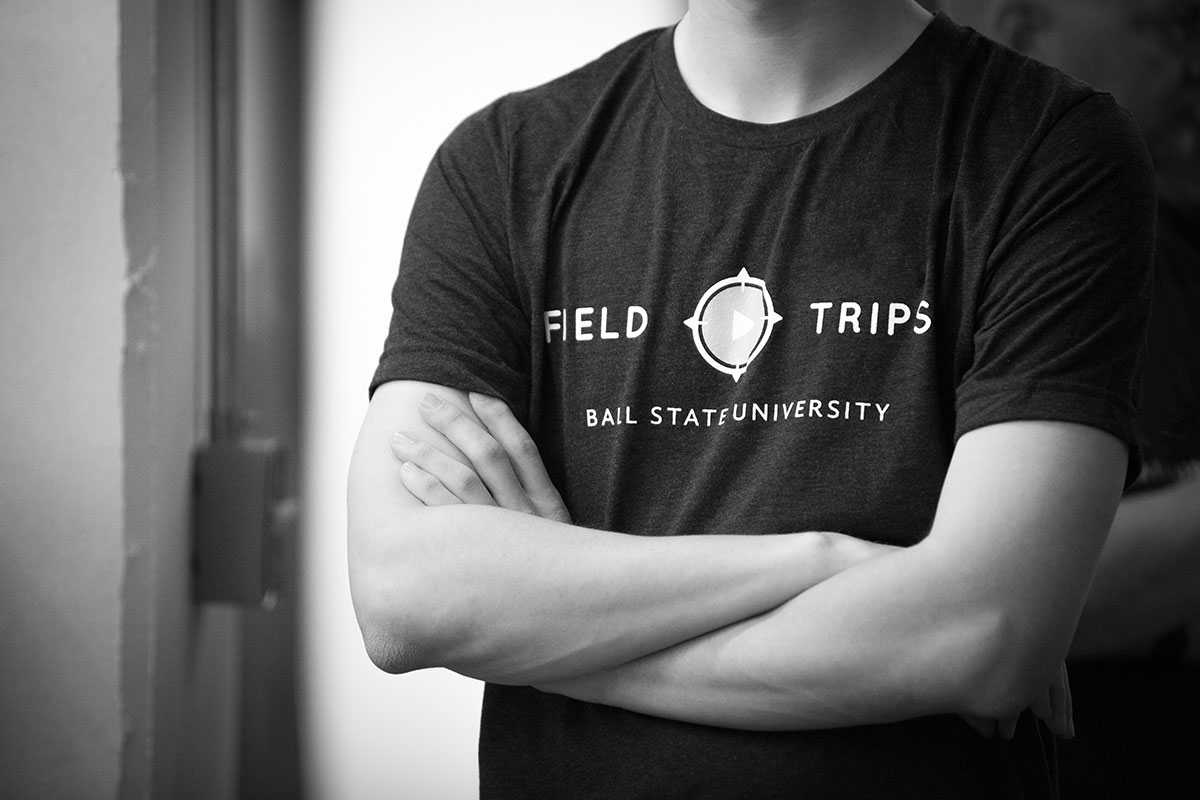 Our Partners
The "Indiana Pioneers" Field Trip is brought to you through a partnership between Ball State University, the Indiana State Museum and Historic Sites, and the Indiana Department of Natural Resources Division of State Parks.
Ball State University
Staff and Faculty
Ball State's commitment to educational outreach and groundbreaking, interactive media has made the Field Trips program a worldwide leader in innovative learning.
Brandon Smith

Executive Producer

Ryan Bitzegaio

Assoc. Director

Charity Coffman

Project Manager & Education Consultant

Riley Paulsen

Designer

Rob Fultz

Video Production Manager

Bryon O'Conner

Developer

Stuart Siphigil

User Experience

Dr. Ron Morris

Professor of History

Julie Halbig

Vice President for Governmental Relations and Community Engagement

Dan Lutz

Associate Vice President for Information Technology
The Digital Corps
The creative forces burning within the students of Ball State's Digital Corps are fierce! Their unending dedication and talents bring the Ball State Field Trips to life.
Eric Barlow

Associate Project Manager

Anthony Campagna

Video Production Lead

Richard Downey

Development Lead

Rachel Harvey

Development Lead

Madde Jordan

User Experience Lead

Eddie Metzger

Marketing & Communication Lead

Sydney Patton

Design Lead

Vivien Pong

Video Production Lead

Noël Sucese

Education

Grace Winiger

Design Lead
Kaleb Baldwin

Development

Billy Barry

User Experience

Leah Callahan

Design

Jacob Guenin

Video

Corey Halbert

Development

Luke Jones

IT

Jana Lowery

Video

Marisa Lozano

Design

Denver McQuaid

Video

Reanna Miller

Design

Joshua Schoen

Development

Lucas Smith

Development

Jeff Spott

Video

Chase Thiebaut

User Experience

Anna Weddle

Design
Educational Consultants
To make sure the learning materials we create are crafted for the modern classroom, we recruit actual teachers with actual students! Their input throughout the entire process guarantees our final product will fit perfectly into the classroom.
Marie Arter

Queen of All Saints Catholic Church

Laura Carnes

South Henry School Corporation

Jill DuBois

Megan Iussig

Tri-Creek School Corporation

Emily Paulsen

South Madison Community School Corporation

Melinda Sheffield

Muncie Community Schools

Cindy Walker

Burris Laboratory School
Special Thanks
There are far more people involved in the production of the Ball State Field Trips than we'll ever be able to thank. But, here is a partial attempt.
Phil Repp

Vice President for Information Technology

Scott Russell Sanders

Author

Ball State University University Media Services

Indiana Public Broadcasting Stations